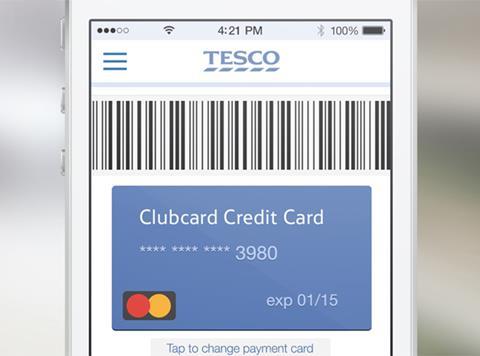 Tesco has pressed the button this week on a major expansion of PayQwiq, its digital wallet app, which allows customers to pay at the checkout using their mobile phones.
After an initial trial in 50 stores in 2014, access to the app was then extended in a further trial for a small group of invited customers at 500 London and Edinburgh stores in April.
But as of this week all customers in the two cities will be able to use the app, which allows customers to pay for baskets worth up to £250. Customers in Northern Ireland, Plymouth, as well as those using some stores in Cardiff and Dundee will also have access, and Tesco is planning a national rollout.
"At Tesco we are always looking to make the shopping experience easier for customers and that's why we've developed PayQwiq," said a Tesco spokesman. "Feedback from customers who have used PayQwiq has been very positive, and we're delighted to extend the availability of PayQwiq to Tesco customers in more locations."