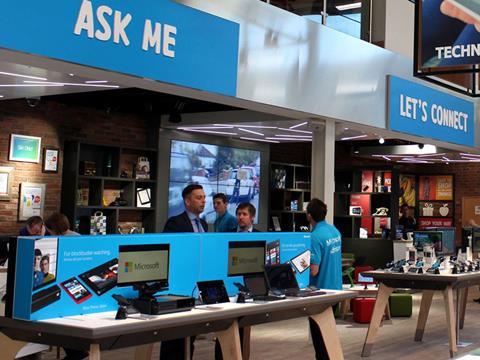 Tesco has extended its Connected World concept to two more stores as it looks to re-invent the way it sells technology and gaming products.
Having created a prototype at its new Lincoln Extra store in May, the retailer has now launched departments at Extra stores in York and Shoreham. Each includes a dedicated area for tablets and smartphones, and customers can trial the latest games consoles.
"We know that customers want great service across all their tech devices, which is why we're trialling a Connected Technology department at three of our stores," said a spokeswoman.
Tesco will also use the area to market its Hudl tablet.