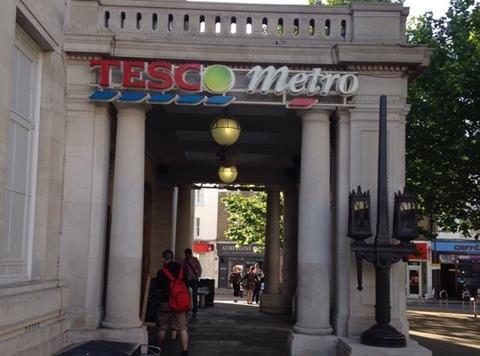 With Andy Murray starting his quest for Wimbledon glory today, Tesco has revealed a customised local store in his native Dunblane, along with five of its stores in SW19.
A giant tennis ball has replaced the 'O' on the signs of the Metro stores involved, and the retailer is also hoping to see changes in sales at its stores across the UK.
The retailer said it expected to sell 1,400 tonnes of strawberries during the fortnight of tennis, 3.2 million litres of water and 21 bottles of Pimms every minute during the two weeks of the tennis.
Strawberry supplier Berry Gardens will be running tastings in Wimbledon and Dunblane, and talking to customers about how British strawberries are picked and sourced.
Tesco will also be handing out "lucky strawberry" scratch cards outside Wimbledon station from 8-12 July with a chance to win prizes such as Lanson Champagne, strawberry punnets and Robinsons squash, all famous brands associated with the event.