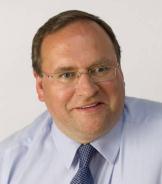 A fifth senior Tesco executive has been asked to stand aside while it investigates a £250m black hole in its accounts, it has been reported.
The Financial Times said today group commercial director Kevin Grace had been asked to step down while the retailer completed its probe into the £250m overstatement of profits, revealed by Tesco on 22 September.
Four other UK executives, including UK MD Chris Bush, food commercial director John Scouler, head of food sourcing Matt Simister, and UK finance director Carl Rogberg, had already been suspended.
Accountancy firm Deloitte and law firm Freshfields are carrying out the investigation.
Grace joined Tesco in 1982. His previous role roles include chief operating officer in Tesco's Korea arm and CEO of its Polish business, as well as property director in the UK. He joined the UK board in March 2011 was added to the executive committee later that year as group commercial and supply chain director.
Tesco announced two new non-executive appointments to its board yesterday as it looks to steady the ship following the discovery of its accounting hole.
Last week, the Financial Conduct Authority (FCA) – which has the power to impose hefty fines on companies found guilty of financial irregularities – confirmed it was launching its own investigation into Tesco's accounts.
Tesco declined to comment.