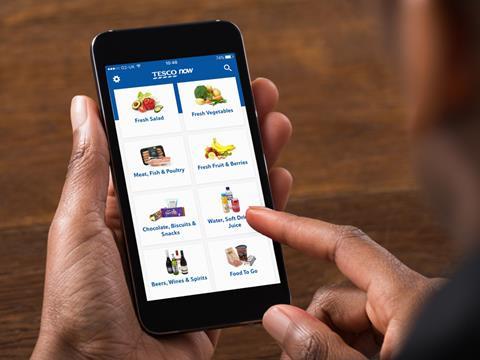 Tesco has the potential to deliver in under an hour in future, online managing director Adrian Letts has said.

Speaking at the Shoptalk conference in Copenhagen yesterday, Letts said the high density of Tesco branches in London enabled it to offer one-hour delivery to four million customers through its Tesco Now service.

And he forecast the service, which launched in selected areas of the capital in July, could become even faster.

"We believe we can deliver much faster but for now we're stopping at one hour," he told the conference, pointing out that most people in the capital lived within half a mile of a Tesco branch.

Letts said a more immediate focus for the business was bringing delivery of its general merchandise items in line with its options for groceries, on which Tesco began offering nationwide same-day slots in July.

Simply enabling customers to view GM items available in their nearest branch over Christmas had yielded a "huge" impact on sales, Letts said. He hinted there would be more options to come alongside GM click & collect, which is available in most stores.

"The exciting opportunity going forward is unlocking this network for things other than groceries and seeing how else we can use the infrastructure," he said.

The Shoptalk Europe conference is running at the AC Bella Sky Hotel in Copenhagen until Wednesday.