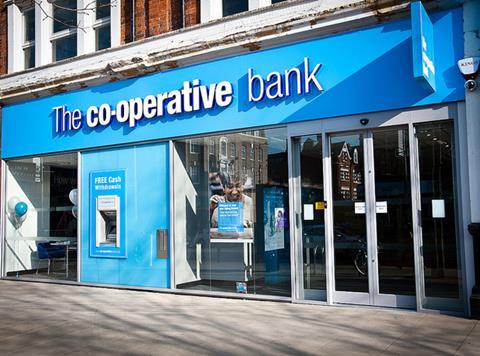 The Co-operative Bank expects its full-year losses to be between £1.2bn and £1.3bn.
The troubled bank also revealed this morning that it is planning to raise an additional £400m to cover costs associated with separating The Co-op Bank from The Co-operative Group, as well as additional costs for "conduct and legal documentation issues" such as PPI mis-selling.
"The new executive team brought in just nine months ago is continuing to review aspects of The Co-op Bank's legacy operations, assets and liabilities," said CEO Niall Booker.
"As a result of this continuing review we are unearthing a range of issues which the new executive team is having to address. While these risks were identified in the liability management exercise prospectus the review means we are now quantifying the financial impact of some of those risks," he added.
Booker added that one-off costs associated with separating the bank from the group were expected to be around £40m.
The process had proved "more costly, more time consuming and more complex than anticipated".