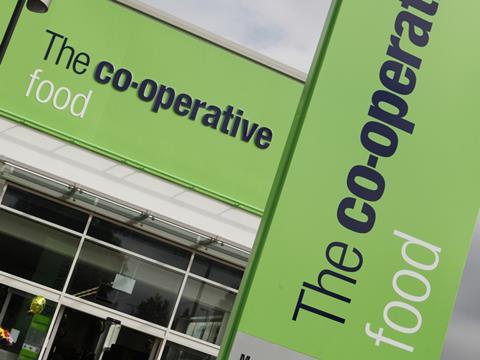 The Co-operative Group's new rules, approved by elected members at a special general meeting last month, have been registered by the Financial Conduct Authority.
The rules come into effect immediately and will see a move to 'one member one vote' and a slimmed down board of directors.
The society said a transitional board made up of seven directors had been put in place with immediate effect.
The members of this board are chair Ursula Lidbetter, and regional representatives Marc Bicknell, Duncan Bowdler, Eric Calderwood, Martyn Cheatle, Michael Harriott and Frank Nelson.
That means independent society board members John Brodie and Mark Smith, as well as regional representatives Jenny Barnes, David Morrow, David Smith, Ray Henderson, Herbert Daybell, David Pownall, Andrew Donkin, Jenny de Villiers and Robert Harber have all stepped down from the board.
Two further directors will also be appointed to the transitional board on 15 October – CEO Richard Pennycook, plus an independent non-executive director from one of the society's business boards.
The Co-op added that the transitional board would remain in place until the new board members are recruited, or until its annual general meeting in May 2015.