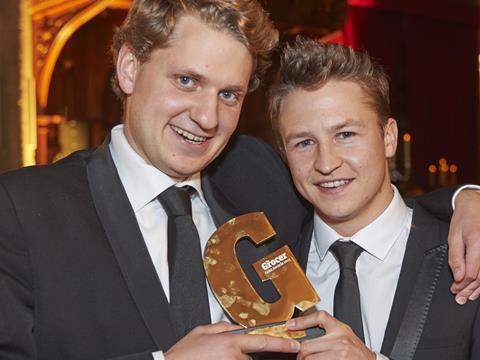 Two wins in a row for HelloFresh, which is no mean feat for such a competitive category.

Judges were full of praise for the business, describing it as a "disruptive and market-leading concept that could transform the dining-in market", and which has a "fantastic focus on innovation and their customers with a distinctive proposition, making it a real winner".

They also praised the "well executed strategy" that has led to the rapid growth of the company, which was launched in 2012, but reserved particular focus for the way HelloFresh has "listened to its customers and tailored its offer to them".

They also highlighted the innovative approach that HelloFresh takes to portion control, which it says results in almost no food waste.

The way HelloFresh works is simple. It dreams up recipes, customers go online and choose which ones they like, and then Hello Fresh sends out a box of the ingredients required to make it. Prices start at £4 per meal.

It also believes building a community of customers is central to growth, so is constantly investing in online video content to show new cooking techniques to customers and hosting live cooking events. Since last year it has doubled its online community to 300,000 people.

It's also not ignored the less glamorous nuts and bolts of the operation, investing in logistics, machinery, packaging and ways to make delivery more flexible.