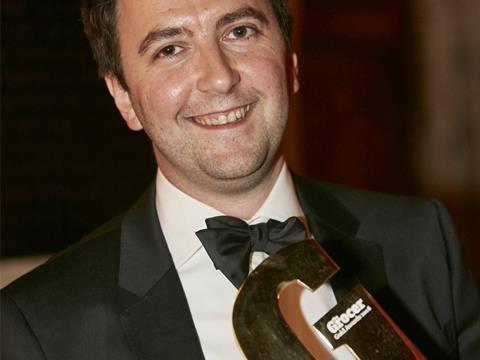 It's a hat trick for HelloFresh. The home cooking food box specialist has scooped this award for the third year running thanks to an "inspiring" business model, relentless focus on innovation and superb execution.

Highlights in the past year included partnering with Jamie Oliver, greater customisation, launching its own fleet of branded delivery vans, and unveiling a cooking app that gives access to all its recipes. The strategy has helped the business deliver seven million meals a month.

Judges heaped praise on the "inspiring" approach. Its "well executed" proposition made it "more accessible" for busy working people to cook from scratch, and eat healthily, as well as offering genuine value for money. "Hello Fresh is using online to create a relevant new offer, showing the true future of online profitability," said one.

As well as convenience, HelloFresh puts a strong emphasis on traceability - informing customers where their ingredients have come from - and limits waste by only sending customers the exact amount of food they need.

Feedback has also been key. It asks customers for feedback on each of weekly box - receiving a 35% response rate - but it's not all data, data, data. It invites customers to face-to-face meetings with coffee and cake. Hello Fresh also rewards loyalty through its HelloFresh Cooking Academy, giving out gifts and certificates.

Over the next five years, HelloFresh hopes to scale up by investing in "cutting-edge" logistics technology and machinery. Given its current form, you wouldn't bet against it.