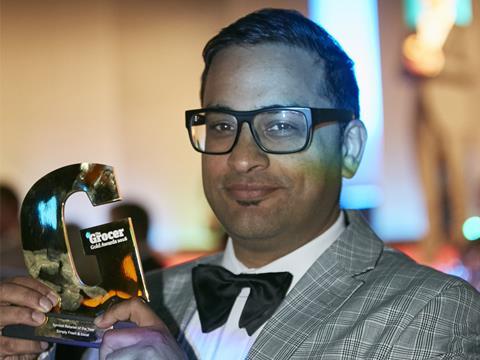 In the five short years since launch, SimplyFresh has really made waves. Progressive and adaptable, our panel said the symbol "brought the best of independent retailing and business entrepreneurial spirit together in food retailing".

They've done so by showing a willingness to work in off-high street locations, and in developing propositions, in small - and more recently ultra small - formats, that meet the modern zeitgeist. In a testament to its distinctiveness as an operator Simply Fresh was even chosen by Scotland NHS to develop the first hospital convenience store to adhere to its new strict healthy eating criteria.

Simply Fresh claims a 27% average boost in turnover for a new retailer and a 4% increase in gross margin. Not surprisingly membership growth has shot up 38% (since March 2015), as more retailers take on multiple sites (it now has 81 stores).