Consumer PR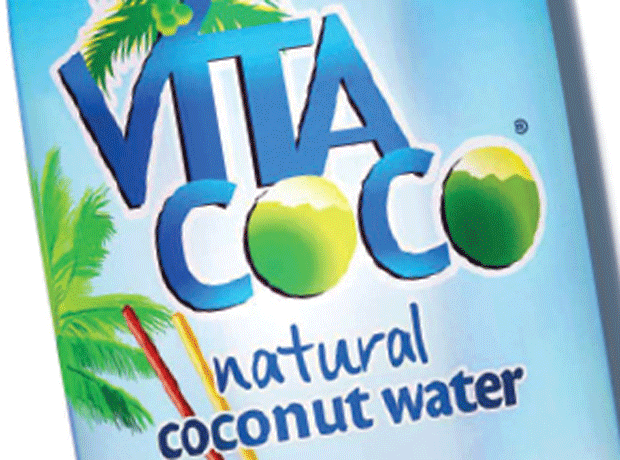 Hydrate Naturally
Brand: Vita Coco
Agency: Taste
Competition was so fierce in this category that the judges remained in deadlock long after everyone else had gone home. So it's a credit to Vita Coco that it finally emerged victorious for a "very strong" campaign that received "brilliant coverage" in a wide range of press, spanning titles from celebrity to business. The campaign had four areas of focus - sport and fitness, fashion, health and youth - and the judges felt it hit all four perfectly. They praised its use of Rihanna as a brand ambassador and were also impressed it had become ubiquitous at London Fashion Week, appeared in more than 1,100 sports outlets and even featured in the lifestyle press as an effective post-Christmas party hangover cure.
Brand Experience
Gillette & Movember - The best a Mo can get
Brand: Gillette
Agency: Haygarth
Our judges loved the idea of a shaving brand partnering with men's health charity Movember - and how Gillette targeted a different audience than its usual sports-focused activity does. The message - that Gillette's ProGlide Styler could turn any man into a gentleman - was brought to life by transforming a shop off London's Carnaby Street into a traditional barbers' and gentlemen's club. The campaign was extended through social media and by touring barbers who took the concept to offices and sports teams. Simple, brilliant and memorable, said the judges.
Consumer Press
Big Cat Little Cat
Brand: Whiskas
Agency: AMV BBDO
In a market that often talks of pets in terms of how they are like their owners, Mars went in the opposite direction after its R&D boffins pointed out domestic cats have the same feeding habits as their wild cousins. Research showed consumers liked the idea, prompting stunning ads showing domestic cats in a big cat environment. Our judges commented on how market and consumer insight had driven the activity, and praised the 'stunning' art direction. The campaign - which also picked up the Outdoor MAP Award (see p58) - was intended for the UK only but has worked so well it has since rolled out to other markets.
Digital & Social Media
Bodyform: The Truth
Brand: Bodyform, SCA
Agency: Carat
Marketers love to talk of a two-way dialogue with consumers - and Carat nailed it after a consumer posted witty criticism of Bodyform advertising on the brand's Facebook page. Within days, a YouTube video was created that featured a fictional Bodyform CEO explaining that the brand advertised in the way it did because men 'couldn't handle the truth' about periods. Our judges praised the activity content and how control was kept within Bodyform's own media channels. The campaign also took the Chairman's Award as the standout entrant in this year's MAPs.
Packaging
Willie's Cacao: Melt into the world of Adventure
Brand: Willie's Cacao
Agency: BrandOpus
"The redesign has given us a visual and graphic language that has made it easy to do NPD and has been a building block for growth," said Willie's Cacao founder Willie Harcourt-Cooze of the revamp. Designed to give his premium chocolate range a consistent identity while widening its appeal, the new look impressed our judges too, who praised not only the graphics and typography of the packaging but also the shape, which they felt the brand could take ownership of. "Stylish" and "strong" were among the words regularly used by our panel.
Direct Marketing
Tennessee Honey UK Launch
Brand: Jack Daniel's Tennessee Honey
Agency: Communicator
Jack Daniel's had a problem. An enviable one, but still a problem. It was rolling out brand extension JD Tennessee Honey but volumes were limited and it didn't want demand to outstrip supply. This ruled out broadcast media, so it opted for an email campaign targeting known JD consumers. Starting with a teaser message, the campaign also offered the chance to win a bottle of the new drink via Facebook, and promoted an app showing consumers where they could buy JD Tennessee Honey. The result: 71% consumer awareness - 11% over target and 25% of JD consumers trying the drink - 5% above target.
Radio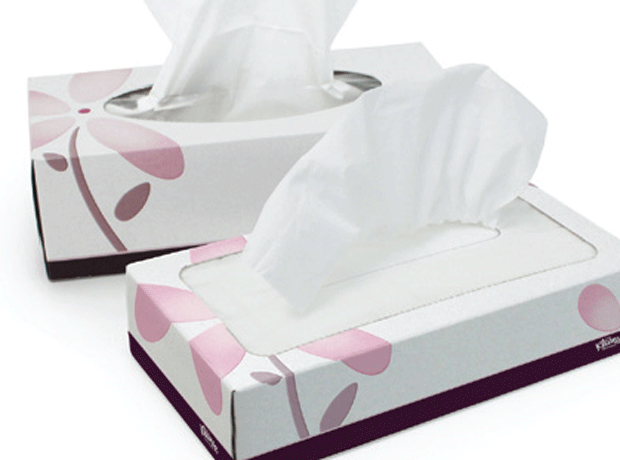 Left-Handed Tissues
Brand: Kleenex
Agency: JWT London
Traditionally, advertising for tissues is focused on the idea of soothing and caring for consumers during the key cold and hay fever seasons - but Kleenex and agency JWT decided it didn't have to be that way. So, on 1 April this year, radio listeners were treated to the 'news' that the nation's left-handers would be able to buy a tissue developed for their specific requirements. The result was a stand-out ad for April Fools' Day that attracted chatter on social media and has helped push the brand towards its target of 5% sales growth during 2013. "Funny, different and memorable," said judges.
Shopper Marketing
Add Colour to Christmas
Brand: Multibrand Spirits
Agency: WARL Group
Diageo wanted to put spirits at the heart of the festivities and to remind consumers there are alternatives to wine and lager. WARL Group certainly livened things up with this visually impressive campaign putting the colour of the spirits and spirit mixes at the core of in-store activity. It developed visuals and PoS material featuring colourful drinks, environments and clothing and rolled them out across eight European markets. The campaign had the desired effect: it drove 9% growth, according to Diageo. Describing the push as disruptive, our judges particularly liked the use of models and clothing in the visuals, which they felt nicely reflected the pleasure people got from dressing up at Christmas.
Recruitment
Better Homes, Better Lives, Better Careers
Brand: B&Q
Agency: Feather Brooksbank
B&Q's integrated recruitment campaign put the retailer's products front and centre - highlighting that it was searching for managers who could excite and advise customers while motivating staff. The push included print and online executions, and a targeted approach through direct emails to relevant candidates. Our judges felt that taking a consumer advertising approach to recruitment made the activity unique and gave it great impact. "A standout campaign that utilised all the advertising tools available to a recruiter with great success," said one panellist.
Trade Media
Unilever compressed deodorant
Brand: Dove, Vaseline & Sure
Agency: Clarion Communications
Small is beautiful - particularly when it's a copy of your favourite mag. To promote its new Compressed range of deodorants, which offer the same content as a standard product but at half the size, Unilever took the same approach with The Grocer itself. The result was a special issue of the mag half the size of the regular one it was mailed out with. Incredibly disruptive, the mini-mag activity was praised by judges for being simple yet entirely appropriate to the subject matter. And the trade took notice, with Morrisons chief Dalton Philips telling The Grocer: "Love the compressed edition - very cool."
Outdoor
Big Cat Little Cat
Brand: Whiskas 
Agency: AMVBBDO
The MAP Awards judges who had already given Whiskas a gong for the consumer press element of its Big Cat Little Cat campaign were just as wowed by the outdoor executions. The brilliant art direction and captivating imagery were even more impressive on a 48-sheet poster than in a glossy magazine, and the larger media had prompted AMVBBDO to substitute a block of text in the press ads with a single strapline. Our judges felt this change added clarity to the ads and strengthened the Big Cat Little Cat message. "Simply stunning," commented one of our judges, while another felt the activity was an example of how good use of consumer and market insight could push a category and brand forward.
Trade PR
A Little Bit of Honey, A Whole Lot of Jack!
Brand: Jack Daniel's
Agency: Publicasity
The judges were so enthusiastic for the campaign for Jack Daniel's Tennessee Honey you'd be forgiven for thinking they'd enjoyed a few swigs of the product before they pored over the entry. But no, these were sober judges who just wanted to raise a glass to a "well-executed classic trade campaign" that delivered six months of "outstanding clarity and reinforcement of the brand". This award is even more deserved when you consider the pressure the UK launch was under after what Jack Daniel's described as the "unprecedented" success of the US launch.
TV & Cinema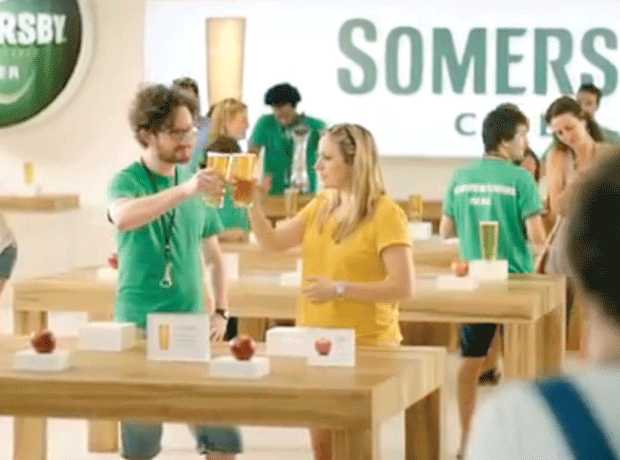 The Somersby Store
Brand: Somersby Cider
Agency: Fold7
As Homer Simpson would say: "It's funny because it's true." Agency Fold7 brilliantly parodies an Apple store and the excitement surrounding a tech launch in this refreshingly different ad for Carlsberg's Somersby Cider. Social media pick-up made the ad a global hit - despite being for a UK-specific product - garnering 1.5 million YouTube views in its first two weeks. It also captured the imagination of Twitter users, who even added their own variations on the advert's clever puns. "I found a bug," commented one tweeter. "After six hours of continuous use, complete memory loss."
For more on the awards, visit the MAP Awards website.
The Grocer's MAP Awards reward the top cats of marketing
1

2

Currently reading

The Grocer MAP Awards 2013: The winners