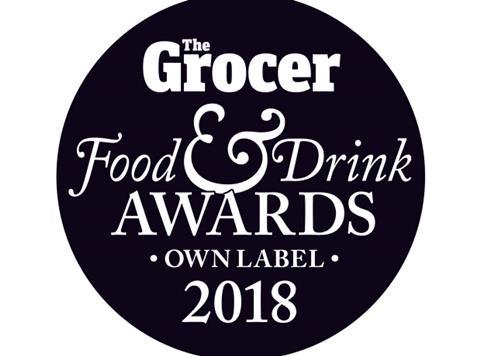 The Grocer's Own Label Food & Drink Awards 2018 are now open for entry.
The world's largest private label competition will once again hand out two trophies per category: one for the category champion and one for best innovation.
There will also be trophies for the champion of champions, innovative product of the year, and innovative own label retailer of the year.
The Own Label Food & Drink Awards are the only ones of their kind to canvas shoppers – with 50 panels of 12 testing in excess of 1,000 products from across the UK's leading grocery retailers.
This first stage is followed by blind-tasting session comprising a panel of food & drink experts, including suppliers, chefs and journalists. In the 2017 awards, more than 1,000 entries were whittled down to 366 across 68 categories.
Entry deadline for 2018 is 2 October 2017, and the submission process is simpler than ever before.
The winners will be announced at a lavish lunch on 11 May at London Hilton on Park Lane.
Shoppers identify and value the prestige of an Own Label Awards win – an independent badge of approval in recognition of quality, value and taste.
For more details, visit grocerownlabel.co.uk.