8 - James Martin

Chef and TV presenter

Brand: 71% Offline: 60% Online: 94%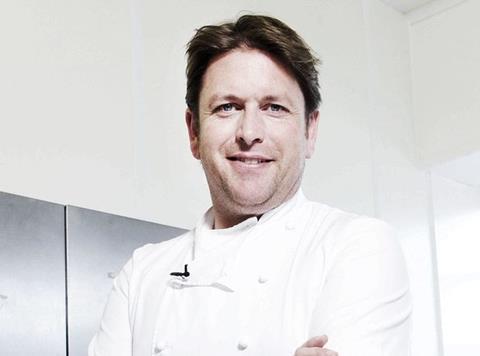 Last seen weeping buckets on his final appearance on Saturday Kitchen in March (causing an equally emotional reaction on Twitter), over the last decade Martin carved out a unique place in the nation's hearts as they lay around in bed deciding what to eat and drink that day.
Supermarkets were put on red alert beforehand if a particular bottle of wine was going to be featured on the show and other ingredients used in the recipes were stocked up on by the major multiples, such was the influence of the show.
Martin has also opened several restaurants, fronted 13 TV shows and released 17 cookbooks. So he may not be inspiring the UK to cook every Saturday morning anymore (he quit dropping heavy hints about budget cuts, while it was also reported he was blocked by BBC bosses from joining the revamped Top Gear), but his influence on the British diet will remain for a while yet, particularly after he was unveiled as the new face of Asda this week.