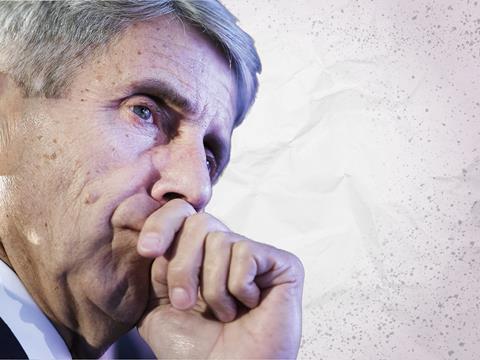 17 NEW

Stuart Rose

Chairman, Ocado

Last ranked: -

He's best known as the ex-CEO of Marks & Spencer. Less well known is his influence on the Morrisons deal as chairman of Ocado. However, it's as the figurehead of Britain Stronger in Europe, a campaign group seeking to avoid Brexit, that Lord Rose features so prominently here.

Its brief is simple: to set out the case for staying in Europe while highlighting the flaws in any argument to leave.

The unprecedented situation (and fear) means firm conclusions are elusive. But although industry titan Paul Polman (3) insists a Brexit would make no difference to Unilever and its employees, others predict a "nightmare scenario" in which the industry has no say on EU food and drink regulations it is forced to comply with, and a legislative quagmire resulting in a mass exodus of international businesses.

Greencore CEO Patrick Coveney (32) has also argued Brexit could 1. Limit access to food raw materials 2. Threaten the availability of migrant labour 3. Weaken sterling, forcing the Bank of England to raise interest rates 4. Lead to a Scottish independence referendum.

Rose will pull it all together as referendum day nears.