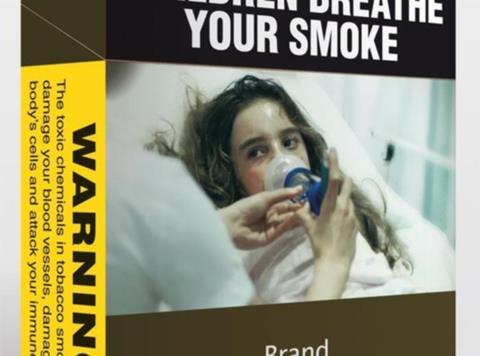 Campaigners questioned the need for plain tobacco packaging this week after the European Parliament voted to approve the EU Tobacco Products Directive.

The EUTPD will require pictorial health warnings to cover 65% of the front and back of all tobacco packs. Pro-smokers' group Forest has called on the UK government to wait and assess the impact of this before bringing in plain packaging. Member states are expected to rubber-stamp the legislation in the coming weeks, after which tobacco suppliers in Europe will have two years to comply.

"If health warnings are going to be even more prominent, dominating both sides of the pack, why do we need plain packaging?" asked Forest director Simon Clark.

The government's independent review into plain packs, led by paediatrician Sir Cyril Chantler, is due to conclude later this month.

The directive will also ban the sale of 10-packs of cigarettes and pouches of tobacco under 30g, as well as outlawing characterising flavours. Menthol is to be given a stay of execution until 2020.

JTI UK MD Daniel Torras called the ban on smaller packs "a gift for criminal gangs".