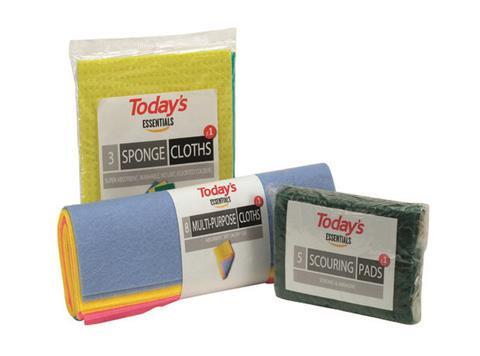 Today's Group has launched a new £1 price-marked own-label cleaning range.

Multipurpose cloths, scouring pads and sponge cloths have been added to the Essentials range to strengthen the household and cleaning offer from Today's. The category is responsible for 36% of all non-food turnover for the symbol group.

"Cleaning products are a vital footfall driver for independent retailers, particularly at the £1 price point. We have responded by steadily improving choice in this category," said Today's household trading controller David Warren.

"A strong own-label offer should be merchandised with a branded core range to highlight the price differential and offer the consumer a clear choice."

The multipurpose cloths are available in packs of eight, the pads are available in packs of five and the cloths are available in packs of three. All three lines are available in case sizes of 10-packs.