Hotel Chocolat 16 (NEW)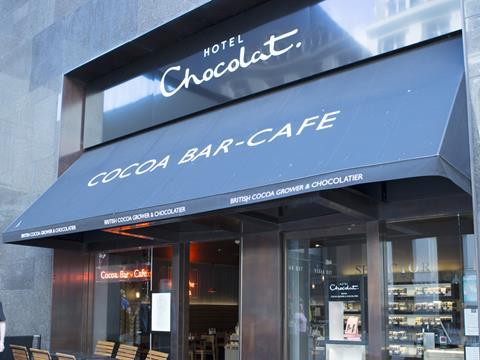 Sales: £81m (+10.2 %)

Pre-tax profits: £3m (N/A)

Stores: 81 (+14%)

Hotel Chocolat opened its doors in North London 12 years ago. Founders Angus Thirlwell and Peter Harris now operate a variety of stores, restaurants and cookery schools from 81 UK locations and a further three in Denmark - though it abandoned an expensive, two-store trial in the US in 2014. Uneconomical logistically, Thirlwell called time on both stores in Boston and Long Island during the period, which helped pre-tax profits rebound to £3m following a £7m loss recorded the previous year. Strong seasonal ranges, particularly during Christmas, helped its UK store network register positive like-for-like growth, including double-digit rises online. Four new stores opened in 2014/15 and another six since year-end. "The group has delivered strong trading in all channels, building on the investments of the prior year, coupled with targeted cost reduction," said the retailer. It will be interesting to see how its fortunes will be affected by Ferrero's acquisition of tired rival Thorntons.