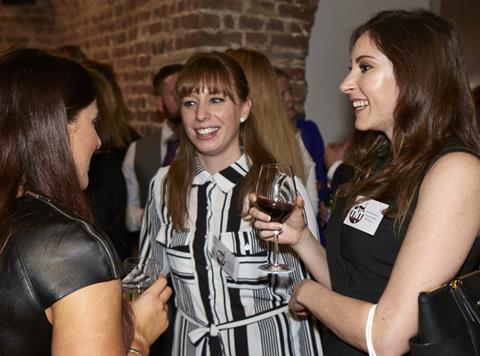 The Grocer TNT List has been running for four years now – and last night's party to celebrate the class of 2016 proves it continues to get better every year.
The twin concept – to recognise and reward some of the extremely talented people who work in the food and drink industry, and to showcase the diversity of roles – was never more evident than yesterday evening, when 36 people headed to the Royal Society of Arts in London to celebrate their appearance on this year's TNT list, joined by a host of VIPs including the bosses of Coca-Cola, Graze, Spar, P&G and Propercorn.
No question, the TNT lists in 2013, 2014 and 2015 set the bar high.
But, as The Grocer's Editor, Adam Leyland, pointed out shortly before handing out the awards to the deserving recipients last night, the class of 2016 is every bit as talented and richly diverse as in previous years.
All 36 will all be profiled in The Grocer magazine (and online tomorrow) so you can judge for yourselves. And once you've done that, have a think about entering next year. No one who was there last night would tell you anything different.