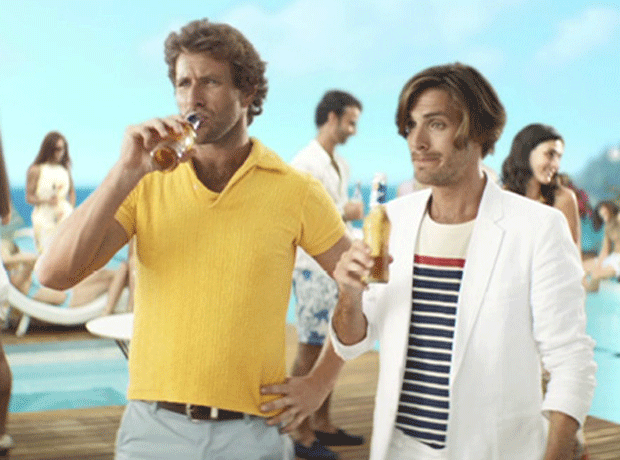 2 (2) Foster's
Sales: £458.4m Growth: 9.9%
They've given it a red hot crack over the past year, as Brad and Dan would say. And it's paid off.
Not only has the core brand surged 8% thanks to a tight lid being kept on average price (it's stayed static at £1.76 a litre) and heavyweight TV support including sponsorship of comedy on Channel 4, but value and volumes of Foster's Gold - the premium brand extension launched in July 2011 - have surged by double digits over the past year.
Now worth £38.9m in the off-trade, Gold is proof that brewers can convince drinkers to pay more for their beer so long as they give them a compelling reason to do so.
Fetching an average of £2.43 a litre, Gold is clearly differentiated from the core brand in terms of price (a fact cemented in its marketing) and allows Foster's to rub shoulders with much more premium and pricier brews.
The core brand and Gold will continue to be supported in the coming year, says Heineken UK - not least through TV ads focusing on the brand's heritage dating back to 1888 - while the brand owner will also give the 2% abv lemon mixer Foster's Radler, launched in February, further backing with TV and outdoor advertising.
Given Radler's low abv and the premium it carries over standard Foster's, if Heineken wants to protect its margins over the coming year, that sounds like a good call.