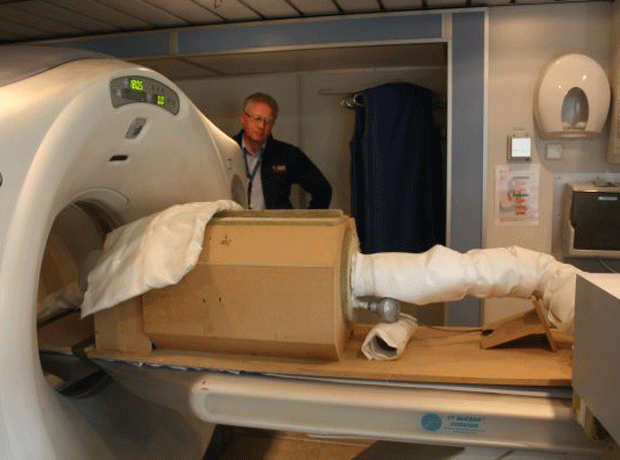 British boffins have used CT scanning equipment to bake the ultimate loaf .

Alliance Medical provided the CT scanners to scientists at Campden BRI, who baked the bread last month in a specially designed oven housed in a wooden box, which was then placed inside the scanner.

Hot air was pumped into the oven through a pipe to bake the bread. Researchers, who also tried other baked goods in the oven such as croissants, used the CT scanner to capture and analyse how different ingredients affected the bread's consistency, including bubble structure and stability.

The results are now being analysed and the findings will be made available to interested bakery companies.

CT scanners have also been installed by Mondelez as part of a £12m investment in research & development at a lab in Reading.

Mondelez is using a micro CT scanner to gain a deeper understanding of the microstructure of chocolate. A spokeswoman said the technique was "vital to the development of Bubbly", relaunched in 2012, and had ensured there were neither "too many nor too few air gaps" in the chocolate.