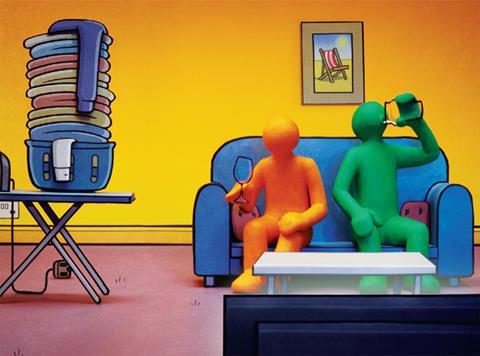 Former health minister Anna Soubry has admitted the government may have got its advice wrong in a high-profile campaign urging consumers to ditch products such as full-fat cheese in favour of so-called "healthier" low-fat products.
The Change4Life advertising campaign launched in January 2013 with an 'ad takeover' during prime-time Coronation Street. But Soubry, now defence minister, said the government should concentrate its advice on cutting out sugar, rather than encouraging people to reduce their intake of fat.
"There is confusion; it could be wrong because there is a debate," Soubry told the BBC's Daily Politics show yesterday.
She said she would contact the DH to ask them why they were still issuing the advice despite a recent report by researcher from Cambridge University that claimed that there was no evidence to suggest that consumers switching from full fat to lower fat products made any difference to health risks.
The Change4Life campaign claimed to reveal the "hidden" health dangers in products such as cola and pizza.
Soubry, who defended the campaign because she said the government had a duty to tackle the crisis of obesity, admitted she would not switch to reduced fat cheese because it did not have the same taste as full-fat alternatives.
"It [the focus] should be on sugar. Sugar is the big thing," she said.