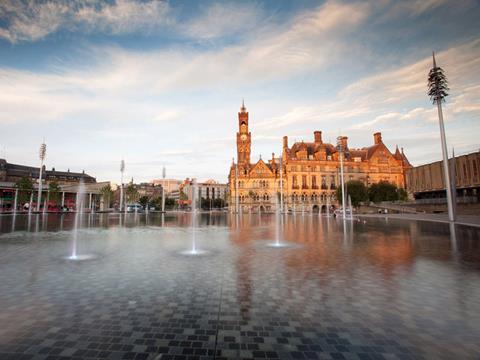 Leading retailers and businesses are to give their support to 29 towns in the latest stage of high street rescue efforts.
The Co-op Group, Marks & Spencer, Boots and Santander will parachute in extra teams and provide strategic management help for high street traders through the Healthy High Streets campaign led by Business in the Community and DCLG.
The project aims to reduce vacancy rates by 20%, boost footfall by 10% and create 3,000 new jobs. A hundred towns are to be supported by the campaign over the coming three years.
The 29 towns and cities chosen for the initial activity include three north of the border - Dunfermline, Inverness and Elgin. Retailers said they had been disappointed at the lack of applications from Wales and Northern Ireland, where they said more needed to be done to help high streets still struggling to recover from the downturn.
Plans include retailers working with local councils to provide free parking, loyalty schemes and to free up unused retail space for community use or pop-up shops.
The complete of towns and town teams is below:
1. Altrincham - Altrincham Forward Town Centre Team
2. Beeston – Beeston BID Company Limited, Nottingham
3. Bradford – Bradford Council City Centre Team
4. Broadmead (Bristol) – Broadmead Bristol Business Improvement district
5. Chester – CH1 Chester Business Improvement District (going for ballot in June)
6. Dunfermline – Dunfermline Delivers Business Improvement District
7. Elgin – City of Elgin Business Improvement District Limited
8. Erdington – Erdington Town Centre Partnership
9. Great Yarmouth – Great Yarmouth Town Centre Partnership
10. Helston – Helston Business Improvement Partnership
11. Hull – Hull Business Improvement District
12. Inverness – Inverness Business Improvement District
13. Keighley – Keighley Town Centre Association
14. Kettering – Kettering Town Team
15. Lincoln – Lincoln Business Improvement Group
16. Liskeard – Liskeard Town Centre Partnership
17. Loughborough – The Love Loughborough Partnership
18. Lowestoft – Lowestoft Vision
19. Maidenhead – Maidenhead Town Partnership
20. Mansfield – Mansfield Town Team Partnership
21. Minehead – Minehead Vision Group
22. Ormskirk - Love Ormskirk Town Team
23. Penzance - Penzance Business Improvement District Development Steering Group
24. Plymouth – Plymouth City Centre Company
25. Scarborough – Scarborough Town Centre Partnership
26. Stockport – Stockport Town Centre Business & Retail Forum
27. Stockton-on-Tees - Town Team Stockton
28. Weston-super-Mare – Weston-super-Mare Town Centre Partnership Company Ltd
29. Wisbech – Wisbech 2020 Vision