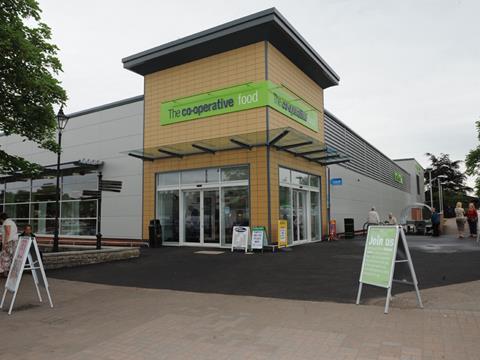 Midcounties Co-operative Society has handed out 1.3 million fewer carrier bags in the past 12 months.
The society said the 3.5% reduction was part of its social responsibility commitment to increase recycling to 80% and reduce energy consumption by 5% across its estate by the end of 2014.
The move has also saved it £14,000.
Staff have also been given tips to reduce carrier-bag usage, including packing customers' bags more efficiently.
"Increasing recycling across our stores is one of our main commitments, and our colleagues have worked really hard to reach this fantastic achievement in such a short period of time," said Midcounties sustainability manager Mike Pickering.
"Our customers have been really supportive of the changes and their willingness to get on board is helping us to reach our goal to increase recycling by 80%."