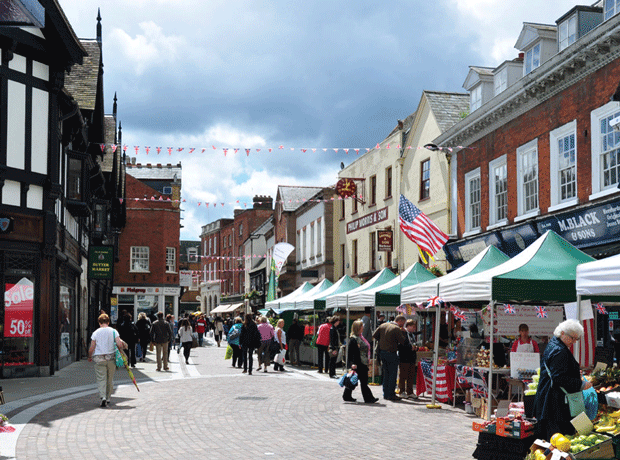 The government needs a major rethink on its policy to town centres, including a drive to promote 24-hour economies, according to a new report out today.
The findings, based on a pathfinder group set up by the Department for Business Innovation and Skills in Gloucestershire, claims policies have ignored the importance of the night-time economy in town centres.
"Town-centre performance thinking to date has been skewed towards the daytime economy, with little if any attention paid to the evening and night-time economies," it concludes. "In a world where many businesses – and increasingly public services too – operate on a 24-hour basis, this appears to be a gross oversight and a clear gap in our understanding of the way town centres function today.
The work was spearheaded by Diane Savory, former chief operating officer at Supergroup Plc, and the report was written by the Association of Town Centre Management with the backing of the British Retail Consortium. It includes a new toolkit aimed at helping towns tackle issues such as access, parking and crime, to make town centres more attractive.
"In the current economic climate and with the growth of online purchasing, it is now more important than ever for high streets to find their niche," said Savory.
"Our toolkit and report help communities to work together with local authorities, town teams, LEPs [local enterprise partnerships] and town centre managers to make sure our high streets thrive."