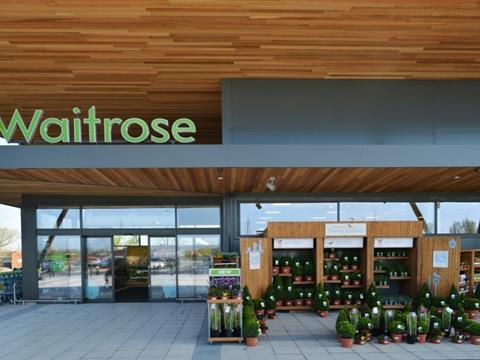 Waitrose will create 2,000 new jobs in 2015 to support its ongoing expansion plans, the retailer has announced today.
The new jobs will support the seven new supermarkets and seven convenience stores due to open this spring. This follows the opening of new stores in Egham and Walkbrook this month.
The retailer also requires additional staff for its relocated Horsham store and two extended supermarkets. Together, they will boost Waitrose's selling space by almost 230,000 sq ft.
The recruitment drive will also support the new Couldson, South London grocery e-commerce depot, due to open in March.
"Our expansion story continues as we take the brand to more customers and invest in our omni-channel approach," said Waitrose director of development Nigel Keen.
"Last year many of our new branches received than more than 10 applications for every vacancy - so we're delighted to be able to create an additional 2,000 roles in 2015."
Waitrose will also create additional roles on the distribution side of the business to service the new branches.