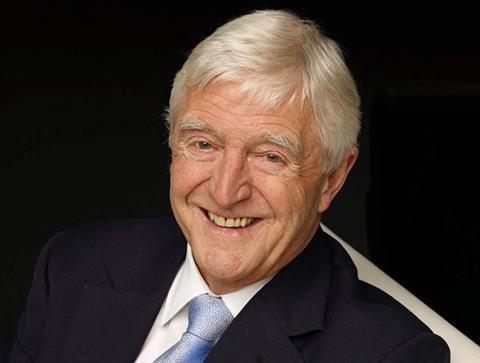 Waitrose has signed up Sir Michael Parkinson to host a series of talk shows on its online TV channel.
Parkinson will interview celebrities, chefs and sports stars on the shows, which will be broadcast in the spring.
As part of the tie-up with Waitrose, Parkinson will also contribute to Waitrose's free weekly newspaper Waitrose Weekend.
Parkinson said he was delighted to be working with Waitrose.
"It allows me to indulge in two of my favourite things – good food and interesting conversation," he said.
Waitrose marketing director Rupert Thomas said: "Sir Michael Parkinson is one of Britain's best-loved and most accomplished talkshow hosts. This, combined with his interests in food, cooking and cricket, will create compelling viewing and reading for Waitrose TV and Waitrose Weekend. We're thrilled he's agreed to work with us."
The upmarket supermarket launched Waitrose TV on Waitrose.com in 2012 in a bid to inspire home cooks and boost web sales. The channel has featured programmes from Delia Smith and Heston Blumenthal as well as TV gardener Alan Titchmarsh.
Waitrose Kitchen – the paid-for title available at tills alongside Waitrose Weekend – enjoyed a sharp increase in sales last year after hiring Pippa Middleton as a columnist.
Figures released by the Audit Bureau of Circulation in August showed that its circulation was growing faster than any other magazine, and was now the UK's 25th biggest title.