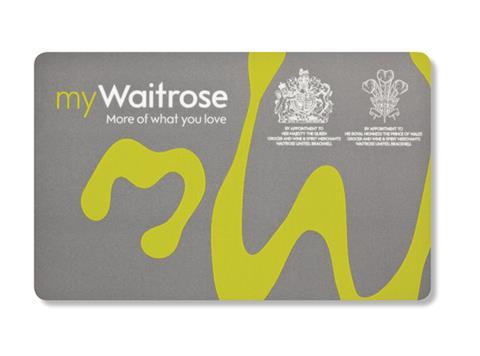 Waitrose has reversed its decision to put up the minimum myWaitrose cardholders have to spend to get a free newspaper.
The upmarket supermarket has brought the minimum spend back down to £5 for weekday papers, but stuck with the increased figure of £10 for weekend papers.
It said it had made the U-turn in response to feedback from cardholders in recent weeks.
Customers welcomed the move on Waitrose's Facebook page.
"Nice to see that Waitrose has listened to its customers," said one. Another said: "It is always good to listen to your customers as you'll gain and never lose."
However, the National Federation of Retail Newsagents, which had welcomed the earlier increase of the minimum spend as a "small victory", said it would hit independent retailers.
"We are disappointed that Waitrose has decided to revert back to a minimum spend of £5 for its newspaper offer and as a result are once again urging members to raise awareness of the damage that is being caused to independent newsagents with their political representatives," said NFRN chief executive Paul Baxter.
Waitrose originally said the decision to increase the minimum spend was unrelated to lobbying from the NFRN. It said it was committed to "sustaining the balance of benefits" of myWaitrose and highlighted improvement to the scheme, including the increased number of papers available in the newspaper offer.