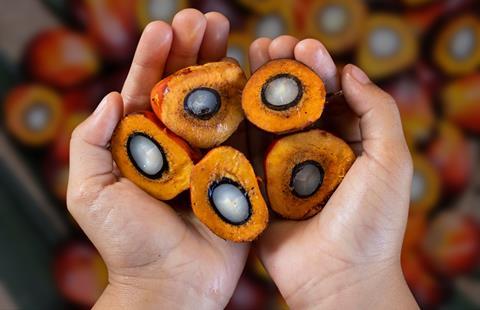 Few ingredients are more ubiquitous than palm oil.
But although it's found in some 50% of products on UK supermarket shelves, it continues to court controversy.
Criticised for its contribution to deforestation and the destruction of wildlife, some consumers now actively seek out alternatives, and many brands and retailers exercise extreme caution when it comes to opening up about their use of the oil.
But could that be doing more damage in the long term?
After all, though higher standards on responsible sourcing of palm oil are becoming widely adopted across the industry, just a quarter of UK shoppers are even aware it can be sourced sustainably, according to research by Kantar1.
In other words, there is a significant knowledge gap that means the industry needs to start talking about palm oil. But how?
This Grocer Vision webinar, in partnership with Ferrero UK, will explore exactly that. By bringing together leading experts, we'll explore the need to separate fact from fiction on palm oil, how brands and retailers can start new conversations with their consumers, and begin to communicate the benefits of sustainable sourcing.
Sharing their insights will be panellists Cat Barton, field conservation manager at Chester Zoo; Charlie Cayton, director of communications and corporate affairs at Ferrero UK & Ireland; Erik Meijaard, vegetable oils scientific expert and co-chair of the IUCN's Oil Crops Task Force; and Alastair Pattrick, sustainable sourcing manager at the Co-op.
Taking place on 10 November at 11am, this is your chance to quiz leading experts on one of the biggest sustainability sourcing issues UK grocery is grappling with.
Register your interest here.