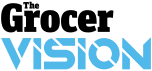 paid for by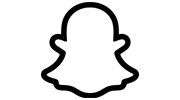 In the face of media fragmentation, Covid and HFSS restrictions, fmcg brands have rarely had to work harder to get shoppers' attention. A new Grocer Vision report explores how brands can stay visible, cut through the noise and get their message across.
Audiences are increasingly fragmented. Categories are being flooded with NPD, brand extensions and challenger brands. New restrictions on HFSS products have torpedoed long-running marketing and promotional strategies. And the pandemic has disrupted shopping patterns, with in-store browsing and product discovery especially affected.
"Shopper attention deficit is real. Everybody is just overwhelmed by options."
In this challenging climate, how can fmcg brands ensure they are still seen and heard by shoppers?

A new in-depth report by The Grocer Vision and Snap explores the most promising strategies for capturing shopper attention and building share of voice in 2022.
Featuring exclusive insight from Nestlé Purina, Pringles, Budweiser Brewing Group, Kantar, Oliver Wyman, Accenture and more, it examines:
•The forces shaping and diversifying shopper attention in the wake of the pandemic
•The key principles that can help brands stand out in store and online
•How advertising and communications strategies must evolve, particularly to engage young people
•The role of brand building in a post-HFSS world
•And how purpose-led brands can bring their values to life for shoppers

The report also features case studies of how leading fmcg brands are using technology such as augmented reality to create attention-grabbing and immersive experiences for shoppers. For example, you'll learn how Pringles used cutting-edge 'ground segmentation' tech to create a highly engaging AR campaign on Snapchat for the launch of its Sizzl'N range.
Complete the form below to download the free 15-page report now
The Grocer may use your contact data to keep you informed of its products and services by email. You can withdraw your marketing consent at any time by clicking the unsubscribe link in such email or by sending an email to dataprivacy@wrbm.com. More information on our processing can be found in our Privacy Notice. By submitting this form, you acknowledge that you have read and understand our Privacy Notice.