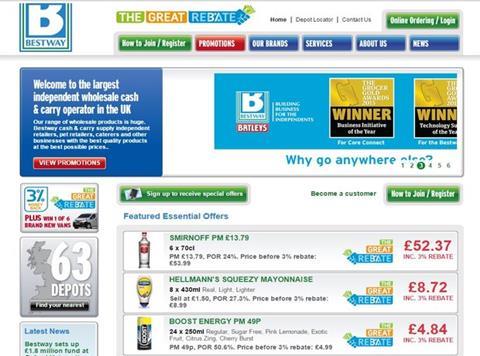 Bestway has updated its website to make online shopping easier for retailers.
The wholesaler has added multiple improvements to the online search function to make it more user friendly. The search bar now features predictive results with images based on the search history of the user and their previous purchases to make the most accurate suggestions
There is also an automatic correction function which will navigate past common user spelling mistakes in brand names and will use customer activity to improve its accuracy over time.
In addition, each product description will now feature five quick-links to products which are most commonly purchased alongside the item.
"It is all about putting the customer first and matching their expectations," said Bestway marketing manager Salih Sheikh.
"Around seventy-five per cent of customers utilise the search facility while using the sites to pinpoint or narrow down their search. From spelling corrections to historical searches and product suggestions, the websites are now much easier to use meaning that customers can now spend less time ordering and more time selling."