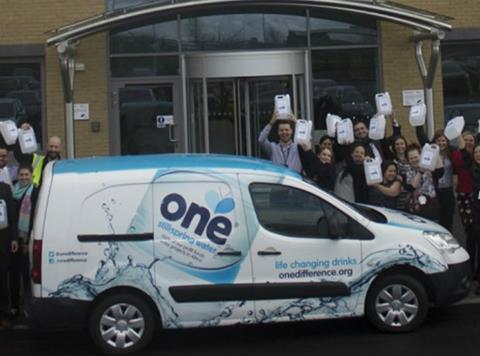 Bidfood has donated more than £9,000 to fund clean water projects in Africa.

The wholesaler said the £9,423 raised from its two-week 'Give Water Give Life' campaign would help 2,356 people living in water-starved communities.
The campaign saw some 150 Bidfood employees, including CEO Andrew Selley, living off five litres of water during World Water Day (22 March).
It aimed to raise awareness of the global water crisis and fundraise to help towards the 663 million people around the world who still do not have access to clean water.

"Albeit a difficult challenge, what resonated with me was carrying my five-litre jerry can around with me all day, knowing that the contents of it was all I could have for 24 hours," said Selley.

"It was a very thought-provoking exercise and a real eye-opener. I would definitely encourage others to take on the challenge."

Bidfood said some of the 24 sites were continuing to run fundraising activities over the coming months including sponsored walks, African-themed lunches, bake sales and quizzes.