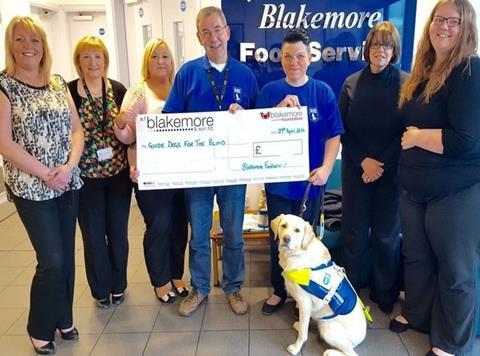 Spar wholesaler AF Blakemore is donating a number of one-off community grants through its charitable trust as part of its centenary celebrations.

The donations, each worth £1,917, can only be used to 'sustain good causes for the long term' in England and Wales.

Blakemore said it hoped the launch of the 1917 Heritage Grants Scheme would help grow sustainable businesses for the next 100 years.

"In particular the grants will focus on helping the sustainability of charities, organisations and community groups in recognition of the company's commitment to growing sustainably for the benefit of staff, customers and the community," said Blakemore community affairs officer Kate Senter.

Since its foundation in 1992, the Blakemore Foundation has donated more than £1.7m to good causes across the company's trading area, which stretches across central England and all of Wales.

Local charities and good causes including social clubs, sports clubs, community groups, schools, hospitals, family associations, hospices and environmental projects have all benefited.

"Blakemore staff have a long history of supporting good causes in their communities," added Senter.

"We are really keen for all colleagues, retailers and customers to get behind the scheme and encourage anyone who has a project or good cause that would benefit from this new grant funding to consider applying."

Applications for grants will close on 28 July.