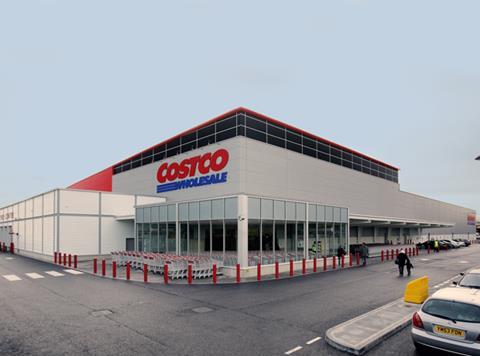 Net sales at Costco Wholesale Corporation, the US warehouse club giant, have leaped 7% for the year to the end of August to $110.2bn (£67.1bn).
The company, which has 663 warehouses in operation, posted net sales of $102.9bn the previous year.
It also reported fourth-quarter net sales of $34.8bn – a 9% increase on the $31.8bn reported in the fourth quarter of 2013.
Net sales for this August alone came in at $8.8bn – up 10% from the $8bn reported in the same period last year.
The company ended the period with 468 warehouses in the US and Puerto Rico, 88 in Canada, 33 in Mexico, 26 in the UK, 20 in Japan, 11 in Korea, 10 in Taiwan, six in Australia and one in Spain.
Costco said it planned to open up to another eight new warehouses plus one relocation before the end of December.