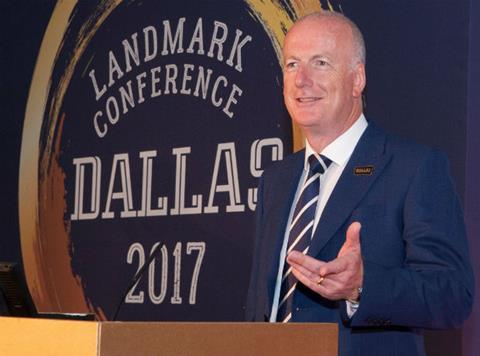 Newly appointed Landmark Wholesale managing director John Mills has named service, openness and integrity as cornerstones for growing the business.

Mills outlined his vision for the company for the first time since he took the helm last month at Landmark's annual conference in Dallas, Texas, last week.

"My aim is that Landmark will be renowned in the industry for our openness and integrity, the excellent service we provide, the competitiveness of our offer and how easily and effectively we work with members and suppliers," he told the five-day event, attended by members and suppliers.

"While there are many challenges facing the sector, I believe that by working creatively, efficiently and collaboratively we will navigate our way, calmly and steadily, through the choppy waters around us."

The former chairman of cash & carry wholesaler Hyperama replaced long-serving MD Martin Williams, who left the buying group in December 2016 after 33 years.