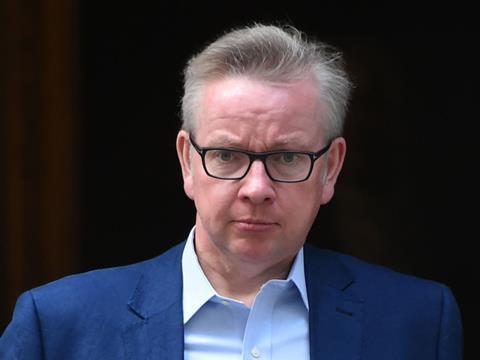 Food prices would rise if the UK failed to secure a free trade deal with the EU, secretary of state for environment, food and rural affairs Michael Gove told MPs today.

Giving evidence to the Environment, Food and Rural Affairs Committee (Efra) today, Gove admitted leaving the EU under WTO rules would result in "increased prices" for food in the UK. However, he insisted the Brexit scenario was not what the government was aiming for or anticipating would happen.

The government would not opt to remove tariffs to cut costs for consumers under a WTO rule scenario, he said, because the impact on the UK's agriculture sector and rural economy would be too great.

"We would not have a zero-tariff approach in that situation," Gove said, pointing out "it would be better for consumers in that food prices would fall but it would put considerable strain on farmers."

Farming minister George Eustice, who was also giving evidence to the Committee's inquiry into the impact of Brexit on food trade, said analysis conducted by the NFU ahead of the referendum suggested any increase to food prices under a WTO rules scenario would be "quite modest" at about 4%.

Gove also insisted that British farmers would be able to increase production of some foods to reduce the need for imports, which would help keep food costs down in the UK.

"If we end up on WTO terms I am sure British farmers and food producers will find the opportunity to meet demand," he said. "One of the striking things about British farmers and food producers is that they can respond with rapidity and skill to fluctuations in the market."

However, he could not answer how long it might take for the food industry to adapt to new demand, and admitted Defra has yet to complete its own analysis of the impact of different Brexit scenarios on British farmers and consumers. Such work was underway, he suggested, but he could not answer MPs when asked for a timescale of when it might be published.

When quizzed by the Committee on whether the UK would compromise on agricultural standards to secure a free trade deal with the US, Gove insisted the cabinet was "in agreement there should be no compromise on our high animal welfare and food safety agreements".

He claimed Defra "punched above its weight" in Whitehall and would ensure any deal with the US "worked in our interest", though he would not answer Efra chairman Neil Parish on whether his department could veto a trade deal with the US on the basis of protecting UK agricultural standards.

Gove was also asked by committee members about the recent 2 Sisters scandal, in the light of new allegations yesterday that Tesco auditors had unearthed a series of "major" process issues at another site operated by the poultry giant.

He said he was in favour of the FSA having access to the results of supermarket audits in meat processing plants, and admitted the scandal had raised a "number of concerning issues". There was a "very persuasive argument" for mandatory CCTV in cutting plants, he said, adding that he was considering such a rule.