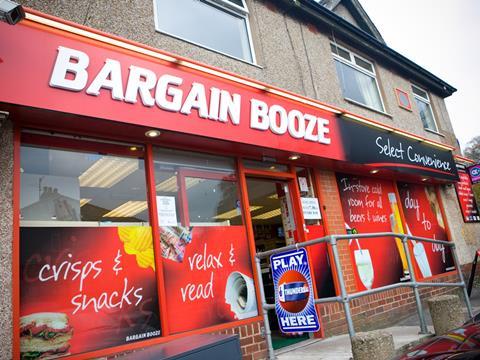 KPMG is being investigated by the Financial Reporting Council (FRC) over its audit of Conviviality, the owner of Bargain Booze which collapsed earlier this year. The accountancy watchdog said it had begun investigation into KPMG's preparation and approval of the drinks company's financial statements for the year ended April 2017 (The Guardian, The Times, Daily Mail).
Matthew Vincent, in the FT's Lombard column, writes that sympathy is running out for KPMG after the announcement that it will be probed following the failure of Conviviality. "In the case of KMPG, the regulator certainly has grounds to be suspicious. Conviviality's audit is the seventh by KPMG now under active scrutiny — along with those of Carillion, Ted Baker, BNY Mellon, Co-op Bank, Rolls-Royce and the Lloyd's syndicate Equity Red Star," he wrote.
The boss of Mr Kipling owner Premier Foods has won the backing of two City heavyweights as he battles to save his job in a row, the Daily Mail has now dubbed 'Dessert Storm'. Ahead of a vote on Gavin Darby's at the company's AGM on 18 July, Lord MacLaurin and Lord Price have thrown their weight behind Darby who has been in charge since 2013.
The FT's Lex column described Premier Foods, the maker of the 'exceedingly good' Mr Kipling's, as an "exceedingly bad investment" as Hong-Kong based investor continues its attempts to oust CEO Gavin Darby. "The hedge fund has accused him of leading the company — once the UK's largest food company — through five years of failure. It has a point," it wrote.
British shoppers may face steep price rises after Brexit as supermarkets attempt to stop profits from sliding by more than £700 million. Household budgets will be squeezed after Britain leaves the EU, regardless of whether it strikes trade deals, according to a report by Oliver Wyman, the consultancy, as higher EU import costs put businesses under pressure (The Times).
A plant-based burger that "bleeds" from US brand Beyond Meat is to make its UK retail debut in Tesco in the first week of August (The Guardian). The Beyond burger – the company's flagship vegan-friendly product which sold out after its May 2016 launch in the US – will be stocked alongside meat in in 350 branches of Tesco.
UK ministers are facing fresh calls to reform business rates, with an industry trade body demanding a two-year freeze and a town centre policy review describing them as "an outdated and unfair tax" on retail companies that should be scrapped (Financial Times).
Former Iceland CEO Bill Grimsey writes in a column for The Telegraph that "big levers in Whitehall can't stop the retail bloodbath" as pressure is increased on government to cut business rates to help the British high street.
Adverts for some of the UK's most popular confectionery brands have been banned under rules designed to protect children from products high in fat, salt or sugar (HFSS). Online and social media ads for Cadbury eggs and Chewits and Squashies were found to have breached rules prohibiting the advertising of junk food to children by the Advertising Standards Authority (ASA) (Sky News).
An emerging group of Asian venture capitalists is exploring whether insects and lab-grown meat can help meet Asia's growing appetite for food (Financial Times).