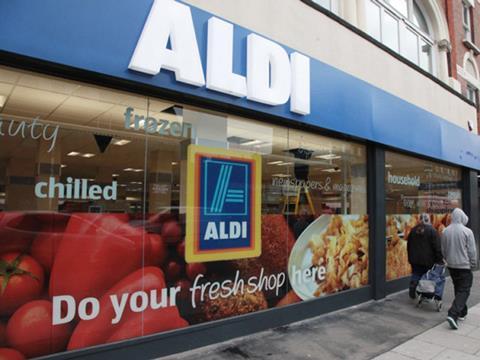 Aldi is creating 35,000 new jobs in the UK, the discounter announced today.
A £600 million investment will fund the discounter's plans, which were confirmed today during the prime minister's visit to Aldi's Warwickshire headquarters.
"Our expansion plans mean that we can accommodate growing shopper numbers, while ensuring that there is an Aldi store only a short drive away from people, no matter where they live in the country," said joint-goup MD Matthew Barnes.
"We are opening our doors across the UK, making it even easier for people to shop and save with us."
The discounter's new jobs include a range of management roles, across stores, offices and distribution centres.
Aldi will also have at least one apprenticeship at each store, each year. This would be supported by a new Apprenticeship Academy at Aldi's offices and distribution centre in Bolton, due to open in March 2015.
David Cameron said: "Aldi's plans to create tens of thousands more jobs across the country are a vote of confidence in our long-term economic plan to back business, create more jobs and secure a brighter future for Britain. This news will mean more financial security for hardworking families and opportunities for young people who want to get on in life."