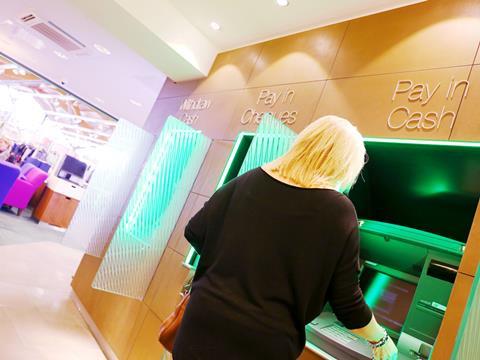 M&S Bank is to undergo a "total restructure" of its branch management team, with dozens of jobs under threat.

The upmarket retailer's banking business has confirmed it is currently reviewing its roles and consulting with employees to "redeploy as many as possible" into a mixture of current and new positions. M&S Bank would not verify what the new positions would be, but said it is introducing a number of new roles at different levels to help reflect and support its "expanded reach".

A spokeswoman for the bank said it was "too early to say" how many employees would be let go through the process.

According to a source, the changes will see all bank managers and regional managers go. With 80 M&S stores having bank elements, such as self-service facilities, and 29 having an actual bank, the number of jobs under threat could be almost 60.

M&S said hours would also change to better reflect customer needs, with staffed times reduced to 9am-6pm or 7pm. Staffed hours currently run up to 10pm.

"Customers will still be able to access our self-service banking facilities in-branch, along with our 24/7 contact centre and online services," the spokeswoman said. "Since launching in 2012, M&S Bank has expanded into over 80 M&S stores, 29 of which have a physical branch, with bank assistants operating remotely in other stores. As such we're evolving our branch management structure to better reflect our broader in-store presence."

M&S also confirmed that no M&S Bank branches will be closing as part of the changes.

M&S is undergoing vast modifications as it attempts to turn itself around following an annual pre-tax profits fall of 62%, to £66.8m from £176.4m. Like-for-like sales in clothing and home had fallen by 1.9%. These figures came as the total number of stores it plans to close reached 100.
Reports also surfaced over the weekend that the retailer is considering scrapping its Per Una brand as part of a move to help turn its clothing business around. An M&S spokesman said: "As part of our transformation plans to make M&S special again we're restoring value and style in Clothing and Home. We're continuing to review our sub-brands, some of which have lost their identity in recent years, in order to provide great value choices for stylish wardrobe essentials to our customers."

The retailer would not confirm whether Per Una would be scrapped as part of this review.