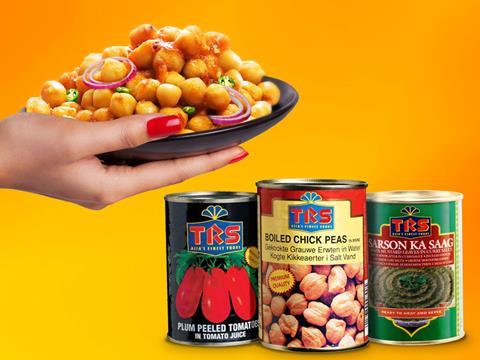 World foods supplier TRS Group is eyeing up potential buyers after the £109m-turnover business hired advisors to prepare for a sale.

The family owners of the ingredients and cash & carry business are "capitalising" on ­booming interest for Asian foods, according to City sources, as ­consumer interest continues to surge across Europe.

It is understood the Asian food specialist has hired corporate finance firm Stamford Partners to advise on the deal, which could complete early next year.

The wholesale supplier, which also runs two London-based cash & carries, was started in London by Taherally Suterwalla in 1959, and is now led by his five sons.

The family owners are likely to be looking to "capitalise" on soaring interest for world foods and vegetarian-focused suppliers, commented one dealmaker.

"I think it is capitalising on the high growth of interest in world foods generally and vegetarian products in particular, as well as the burgeoning market for these types of products in Europe as well as the UK," he said.

"It is a strong brand. I think it's considered a 'must stock' in Europe, so that regional strength will attract people."
World foods brands like TRS were attracting interest from private equity and trade alike, another City source said.

"World flavours are driving growth across a lot of categories, so plenty will see the retail growth potential of TRS," he added. "It chimes with a lot of current health trends. Products like pulses, lentils, coconut milk are all appealing to consumers at the minute, whether that be related to health or veganism."

TRS describes itself as "market leading" in the independent sector, and has a presence in a number of UK multiples including Asda.

The brand, which is run by the five Suterwalla brothers, is also available through the European Union, Russia, Canada and the USA.

The Southall-based supplier saw sales jump 2.2% to £109.3m for the year ended 31 December 2017, while pre-tax profits increased 27% to £8.7m.

Stamford Partners and TRS Group declined to comment.