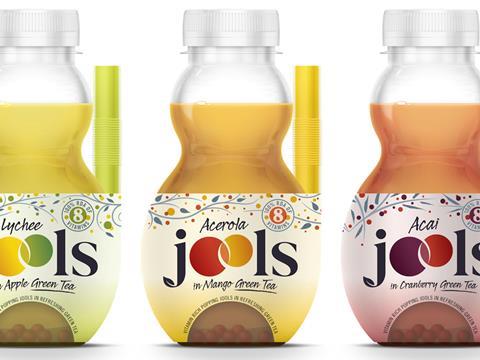 Administrators are seeking a sale for the assets of Jools Drinks manufacturer Kmera Ltd after "start-up level" sales left it unable to pay off debt.

The supplier, which produces healthy soft drinks containing bubble tea-inspired 'vitamin pearls', is seeking a sale for its assets, intellectual property and designs.

Jools Drinks was launched in 2014 with £300k in private investment and had listings with Ocado, Whole Foods and Holland & Barrett.

Kmera entered administration on 29 October after hiring business recovery firm Robson Scott Associates.

The supplier ceased trading as it was unable to pay off "significant historic debt", which resulted from investment needed to develop its innovative technology.
"There were great prospects for the business and varieties to complement various meals, however the level of funding used to develop the technology has left a significant level of historic debt within the company," the administrators said.

"As the commercial side of the business only reached the start-up stage, the level of turnover was not able to satisfy the loans which had been granted."

"The assets and trademarked intellectual property and designs of the company are now on the open market, and the acquisition of this could be seen as a great opportunity for an established company in the food and drink industry, with the technology already developed."