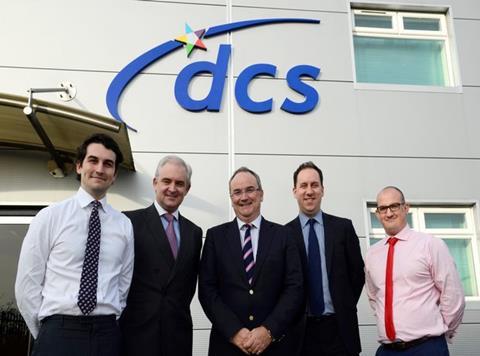 DCS Europe recorded its 23rd consecutive year of growth in 2017, as it looked to boost sales with new distribution contracts.
Pre-tax profits dropped to £2.7m for the year ended 31 December 2017 compared with £4.3m in 2016, as profitability was hit by its move to new headquarters in Banbury, Oxfordshire.
Overall sales grew 1.6% to £214m in the "momentous year", the company said, as it looked to increase its number of distribution clients in order to make it a £500m revenue business.
The P&G and Unilever distributor added Johnson & Johnson to its consumer portfolio at the end of 2017, and added pesto-maker Sacla as its first food-focused client earlier this year.
It is understood that the Sacla contract is going well and DCS is therefore "actively looking" for more food clients.
Despite new distribution contracts and growth in export sales in 2017, DCS said its manufacturing division had a "difficult year" due to significant cost pressures.
The distributor received a £5m funding package from Barclays to grow warehouse operations at its 25-acre Banbury site, after relocating from Stratford.
It is now completing the first phase of an expansion at the site in order to construct an additional 34,000 sq ft food warehouse and large loading areas to improve efficiency.
"At DCS we continue to be focused on developing our team to ensure we have the most talented people to drive the business forward and achieve our ambitions of making DCS a £500m business," the company said in a strategic report accompanying the accounts.
"We continue to look for new opportunities to grow the current business as well as adding new suppliers to our portfolio. Our strategic plan is focused on profitable growth across all channels with market-leading brands."
DCS Group currently delivers to more than 500 UK retail chains and wholesalers, and boasts a number of high-profile suppliers such as Procter & Gamble, Unilever, Colgate, Johnson & Johnson, PZ Cussons, Reckitt Benkiser and SC Johnson.