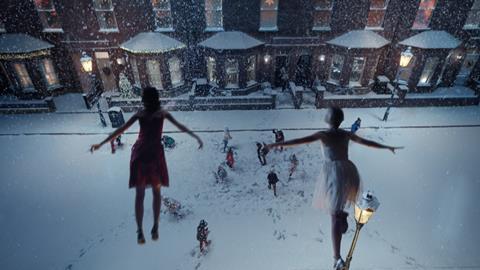 Marks & Spencer has come top in a consumer poll about retailers' Christmas advertising activity.
More than 1,000 consumers were asked by phone number provider City Numbers for their views on Christmas advertising - not confined only to the retailers' 2014 campaigns. Marks & Spencer pipped John Lewis to second place, while Aldi came third.
The research – carried out by phone number provider City Numbers - also asked consumers about the effect of Christmas brand marketing. The most common response – at 47% - was that it made people feel good about the festive period, although 32% said Christmas marketing had no effect on them whatsoever.
Top Christmas advertising
1. Marks & Spencer
2. John Lewis
3. Aldi
4. Tesco
5. Sainsbury's
6. Debenhams
7. Iceland
8. Asda
9. Lidl
10. Boots
When asked what could improve Christmas marketing and advertising, 30% said it could be improved by there were less of it, and 22% said they would like to see less focus on sales.
"For many people, Christmas brand campaigns evidently do have a positive effect," said City Numbers MD Craig Busst. "But there are a large number of consumers who feel that in the run-up to the festive period there is a saturation of Christmas promos, and could potentially alienate shoppers.
"These findings suggest that some brands maybe need to reassess their Christmas strategy for next year, especially if all they are doing is plugging products.
"It's interesting too that Aldi was the most popular supermarket, which surely highlights the ever increasing strength of its position in the market compared to the big four," he added.