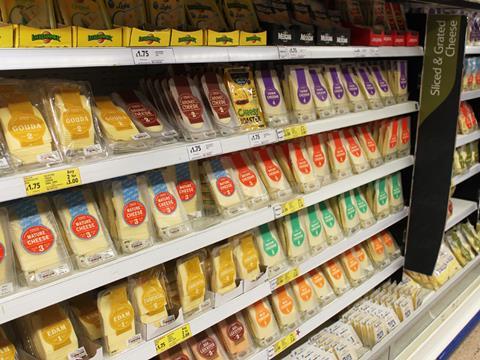 Retail leaders have written to MPs warning of the 'chaos' they say would be caused by a no-deal Brexit.
In a bid to persuade politicians to back Theresa May's controversial deal, the BRC warned of what it claimed would be food price increases of more than 40% for some everyday staples.
It said negotiations between the PM and the EU, which saw the 27 EU leaders approve the terms of the UK's exit at an extraordinary summit yesterday, have resulted in "encouraging" breakthroughs on future trading arrangements, although there was still "work to do".
But it said the main priority was securing certainty and avoiding tariffs under World Trade Organization terms.
'Political certainty on the final deal between the UK and EU is needed as soon as possible for businesses and consumers, particularly on the fundamental point of the post-Brexit tariff arrangement,' the letter says.
'Across the board tariff-free trade must remain a priority for both sides in the negotiations.
'If the UK leaves the EU with no trade agreement, EU imports will be subject to new tariffs under World Trade Organization most favoured nation tariff rates. We have crunched the numbers for what an MFN tariff arrangement could mean for your constituents across a handful of staple foods.
'We estimate that weekly expenditure for your constituency on specific staple food items could increase by as much as 37% for beef, 43% for cheese, 8% for tomatoes and 13% for broccoli and cabbages,' says the letter.
BRC chief executive Helen Dickinson said: "It is now up to parliament to ensure that we can have a transition period from 29 March and avoid a chaotic no-deal Brexit for consumers.
"A transition period is essential to give retailers and their suppliers time to adapt to business outside the EU. Without such a deal, consumers face higher prices, and less choice on the shelves."