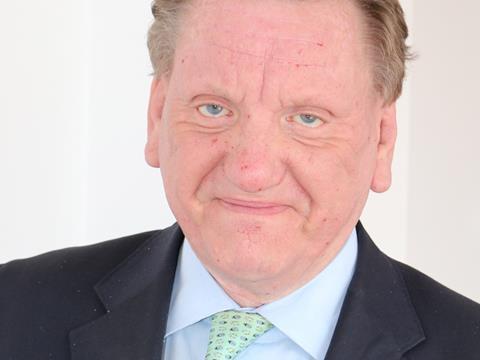 A "disastrous" no-deal Brexit is more likely than ever after the fallout over Theresa May's proposed withdrawal deal with Brussels, industry leaders have warned.

This week the government unveiled a 585-page document outlining plans to prevent the UK falling off the "cliff edge", including plans for the UK to stay indefinitely as part of the EU customs union.

FDF chief executive Ian Wright said the majority of businesses in the food and drink industry would welcome the proposals, which he said would, if accepted, lead to the "softest of Brexits".

"It even commits us to being in the customs union in perpetuity, which many, although not all, of our members regard as a desirable outcome," said Wright. But he added: "This all falls down because it's got absolutely no chance whatsoever of happening.
"I can't see the government surviving until next week as things stand, far less being able to see this through.

"The truth is that it can't be good for our government and our country to be in this terrible state of instability.

"Most MPs don't want a no-deal, expect for a minority who would soon change their minds when the food on the shelves starts to run out in their constituencies.

"But the opposition to the withdrawal deal on all sides makes it more likely that a no-deal will happen. I think it would be a disastrous outcome for the industry and I think it's something that shoppers will quite rightly be terrified of."
The withdrawal agreement proposes the UK would remain in a single customs territory from March 2019 until at least December 2020 and indefinitely if a new agreement was not reached.

Under a controversial "backstop plan", a solution for Ireland and Northern Ireland aimed at preventing a hard border would come into force if by then no agreement is reached, consisting of "a single customs territory between the Union and the United Kingdom".

However, despite the cabinet giving "collective backing" to the deal, the government went into meltdown yesterday with a raft of cabinet members quitting, including Brexit secretary Dominic Raab.

Labour, the SNP and Tory rebels (Brexiteers and Remainers alike) have all vowed to vote against the plans, as well as the DUP which has propped up the government since the last election.

The British Retail Consortium warned the "clock was ticking every second" towards a no-deal.
"Until a withdrawal agreement is approved by both parliament and EU member states, we have continuing uncertainty and the risk remains of consumers facing higher prices and reduced availability of products in March 2019," said BRC chief executive Helen Dickinson.

"We urge parliament to come together to secure a withdrawal agreement that can protect frictionless, tariff-free trade throughout the transition period."

BRC policy adviser William Bain added: "More than anything the events have reinforced that a no-deal scenario is absolutely the one thing that has to be avoided. There is a real danger that consumers will be hit by a quadruple whammy of higher prices, lower shelf life, reduced quality and reduced choice."