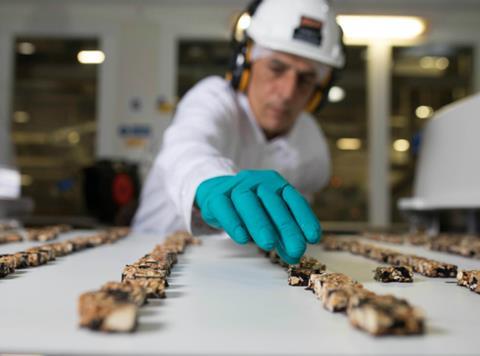 Last week, Mars Chocolate unveiled its first new UK brand since Celebrations 20 years ago.

The launch of the Goodness Knows fruit & nut bar into what Mars calls the 'lifestyle' category sees the American confectionery giant taking on established permissible snacking brands - from Nature Valley and Eat Natural to the pressed fruit bars of Nakd and Primal Pantry. There's also Mars' own chewy granola bar Tracker (made in the same room as Goodness Knows and on similar machinery, although Mars insists it falls into the different, 'everyday snacking' category).

There can be no doubt Mars has arrived late to the permissible snacking party - so why now? And how will the supplier play catch-up, particularly with no Mars branding?

Mars sees a clear gap in the market for Goodness Knows. Divided into four squares of no more than 40 calories each, the bar will cater for the increasing number of snackers looking for "good choices", says the brand's marketing & category manager Katie Griffiths. Being 19% chocolate, the new bar creates a balance between "treaty products" and those that are "more extreme in terms of wholesome ingredients", she says. Goodness Knows is "still something you class as a treat but enables you to feel confident in eating it because it has portionability and good ingredients", Griffiths adds.
How 'permissible' snacks measure up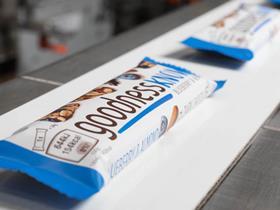 Goodness Knows
Sales: TBC
Sugar: 37.1g per 100g
Calories: 450 per 100g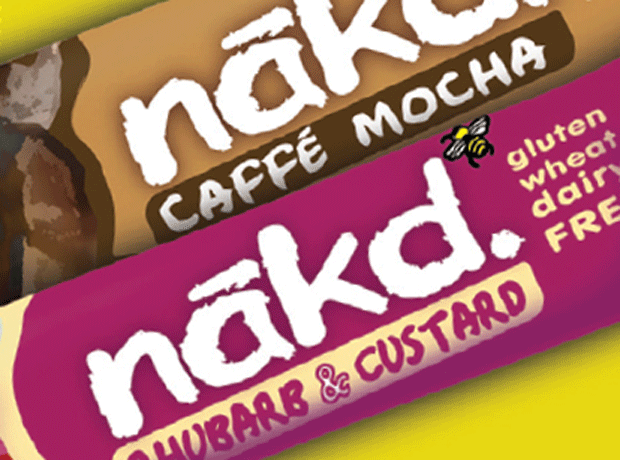 Nakd
Sales: £27.7m
Sugar: 42.9g per 100g
Calories: 351 per 100g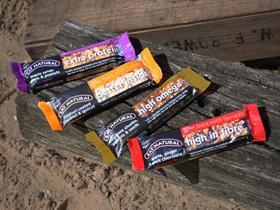 Eat Natural
Sales: £27.4m
Sugar: 34.8g per 100g
Calories: 443 per 100g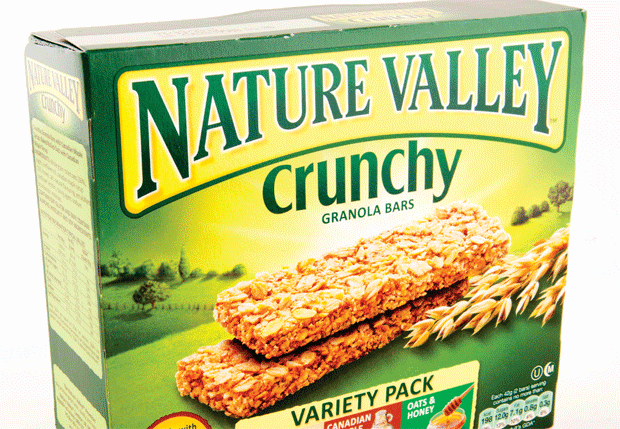 Nature Valley
Sales: £41.5m
Sugar: 21.9g per 100g
Calories: 463 per 100g
Source: IRI 52 w/e 17 July 2017
Mars is keen to stress that Goodness Knows isn't setting out to steal competitors' market share, but to drive incremental growth. The 'lifestyle' (or 'wholesome') sector is growing at 9% year on year, but Griffiths believes there are opportunities to grow it faster by appealing to the 25% of shoppers who find cereal bars unappetising. "You hear about them tasting like cardboard."

In terms of shelf positioning, Goodness Knows is designed to neatly straddle both the healthy snacking and chocolate markets. Mars recommends the three single variants sit among the chocolate lines near the till, while multipacks of three bars are for the "wholesome bay".
Staggered marketing
The bar has already gained a following in the US, where it arrived in October 2015. However, it will be an unknown quantity when it lands on UK shelves in mid August. That's why Mars will throw £4.6m at promoting it in its first year - a "huge media spend" considering the average spend of the 'lifestyle' market last year was just £140,000, according to Mars marketing manager Rebecca Shepheard-Walwyn. "In the lifestyle category, you won't see many brands advertising."

The promotional activity will be carefully staggered to attract maximum attention. Although Mars TV ads usually air "straight away", the clip for this brand won't arrive until around October after a raft of other activity. GoodnessKnows.com is already live, while sampling and PR will kick off in August, followed by OOH posters in September with details of listings.

The brand's charitable activity will be "at the heart" of messaging. In a first for a Mars brand, Goodness Knows will have its own charitable fund comprising 10% of profits, available to smaller organisations "where it can do most good", says Shepheard-Walwyn.

Greg Vallance, executive creative director at brand consultancy Honey, believes the concept of "social impact" will appeal to millennials.

"It feels like Mars is aiming squarely at that market," he says. Despite Goodness Knows being "10 years behind the curve" in healthy snacking, he believes this social capital coupled with the media "blitz" could make the product a success. Plus, there's "something long-termist" about Goodness Knows, he adds, that could represent an "escape route from the future demonisation" of sugary snacks.

David Sables, chief executive of Sentinel Management Consultants, believes the high-profile marketing campaign could prove a win for retailers. "All Mars has to say is, 'We're putting £4.6m behind it above the line'."

The new product has the potential to both attract new customers and trade up existing snacking shoppers (Goodness Knows comes at a price 90p, pricier than most chocolate bars). That is Mars' true aim, Sables believes: to persuade traditional Snickers and Twirl customers to switch to something healthier and more premium.

"What it's trying to do is convert people out of sweet chocolate bars at a slightly higher price point. That will be good for consumer health - and, importantly, the retailer."