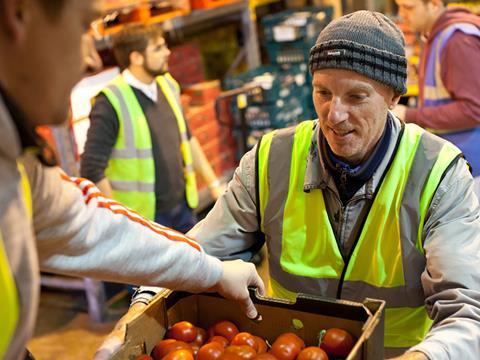 The food industry's fight against food waste has been recognised with an international award.

The Courtauld Commitment 2025, spearheaded by Wrap, beat competition from around the world to win the inaugural State-of-the-Art Partnership of the Year Award at the P4G (Partnering for Green Growth and the Global Goals 2030) Copenhagen Summit at the weekend.

The award was in recognition of its work in bringing the food and drink industry together across the entire supply chain to successfully tackle food waste in the UK.
Chief executive Marcus Gover and director of Wrap Global Richard Swannell received the award from Her Royal Highness the Crown Princess of Denmark in front of a 500-strong audience.

"I am delighted to win such a prestigious award for Wrap's work on delivering high-impact partnerships," said Gover. "It was the history, scale, innovation and proven impact of the Courtauld Commitment over the last 13 years that won through. It was also recognition of how Wrap brings people together across long value chains to collaborate, catalyse change and make a difference together.

"This is a model we believe could be widely adopted around the world to tackle the urgent issue of food waste and help to deliver the UN Sustainable Development Goals cost-effectively."