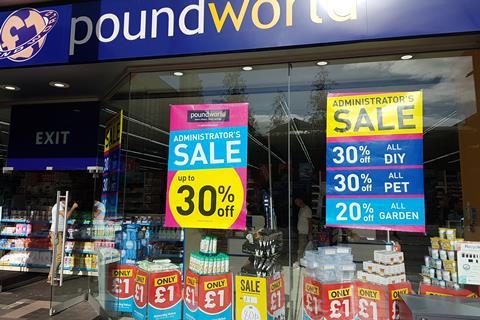 High street failures have been blamed for government redundancy payouts reaching their highest level in seven years.

The Insolvency Service last year paid out £346m to workers made redundant by the collapse of a company.

Real estate advisor Altus Group, which obtained the numbers under a Freedom of Information request, claims it shows the urgent need for business rates reform.

The payouts, stemming from an employer entering administration, liquidation, a CVA or another form of corporate insolvency, were up £48.4m on 2018. The primary driver was the rise in insolvencies across retail and hospitality sectors, according to Altus Group.

Retail insolvencies in England and Wales rose 3.9%, while insolvencies in accommodation, food and beverage rose by 10.4%, the company said.

High streets across the country had been "battling a perfect storm of rising costs from business rates, historically high rents and minimum wage rules at a time of falling sales amid uncertainty last year over Brexit resulting in subdued consumer confidence".

New chancellor Rishi Sunak already faces calls from a number of industry bodies and the bosses of 50 major retailers to radically reform business rates in the spring Budget.

The demands have called for the scrapping of so-called 'downwards transitional phasing', which limits how quickly business rates can fall in line with dropping rents. The view was echoed by Altus head of UK business rates, Robert Hayton.

"A fair and reformed system is within our grasp," Hayton said. "If we are serious about 'levelling up' the economy to help struggling towns, rates bills must fall in line with declining rents, whilst speeding up meritorious business rates appeals has to be a government priority.

"Bringing some respite to the financial burden of rates through ending annual inflationary rises whilst incentivising, rather than penalising, investment will all deliver long-term lasting benefit to the economy as a whole."

The payouts were from the National Insurance Fund. Some £222.5m was redundancy pay while £63.9m was for lost notice-period earnings. Another £18.3m was for lost holiday pay and £41.4m for outstanding wages, overtime or commission.