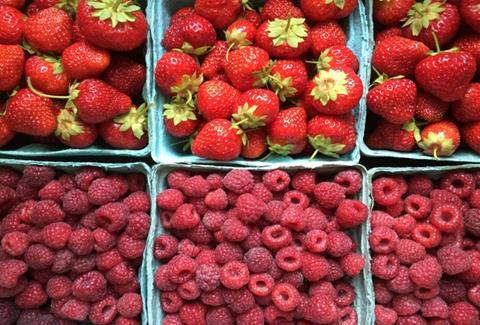 British soft fruit supplier BerryWorld Group is to merge with Dutch partner Beekers Holdings 10 years after the pair launched a joint venture with the creation of BerryWorld Europe.

The merger next month will provide a base for BerryWorld's European arm to grow retail markets in central, eastern and southern parts of the continent. "This consolidation into a single entity is the next step in our evolution," said BerryWorld Europe MD Will Beekers.

"The combined business will be able to take advantage of demand for our package of strawberry, raspberry, blackberry and blueberry varieties across our customer base."

Brands existing under BerryWorld Europe including Beekers Berries will continue trading as such following the merger, said a spokesman.

BerryWorld pointed to the expertise and innovation seen in the domestic market as its basis as it expands further afield.

"The UK has led berry growth over the past decade," said Adam Olins, MD at Berryworld Group. "As a result, the European soft fruit market is currently just three times the value of the UK. Significantly lower household penetration in Europe means we see enormous potential in EU territories."

It comes as BerryWorld Group has taken on ventures in South Africa, Iberia and Australia in the past "grow the BerryWorld" has taken on ventures in South Africa, Iberia and most recently Australia in the past three years. In September, a BerryWorld spokeswoman told The Grocer further ventures were on the horizon for 2018, with announcements expected at the start of the year.