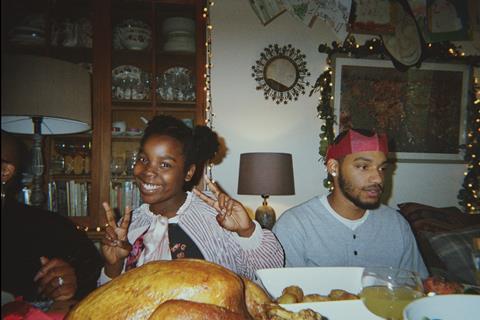 Uncertainty over what form of Covid restrictions will be in place over Christmas has begun to have a major impact on shopper buying patterns, supermarkets have revealed.
Despite reports the government is planning to temporarily lift restrictions on family gatherings over the festive period, sales figures suggest shoppers are planning scaled-down festivities.
Asda had seen a major shift toward "lockdown-proof" festive essentials as customers started their preparations earlier than in previous years, the supermarket said this week.
Sales of frozen turkey crowns, which typically serve three to four people, had increased by 230% year on year so far, it revealed.
Asda CEO and president Roger Burnley said Christmas was gearing up to be "very different".
"We have already seen a marked shift in buying patterns with customers stocking up their freezers and cupboards with festive essentials earlier than ever before, which suggests they are getting used to expecting the unexpected but preparing to enjoy themselves as much as possible," he said.
Sainsbury's also "expects more customers to celebrate in smaller groups and are selling smaller turkey crowns and meat joints to cater for this", said a spokeswoman
The prospect of a lockdown Christmas has also seen Morrisons rolling out £15.99 deals on spirits such as Smirnoff Vodka and Gordon's gin, as well as £17.99 deals on Jack Daniel's and £9.99 deals on slabs of beer, a full month earlier than usual.
"There has been a lot of talk about the government temporarily lifting restrictions over the Christmas period but amid the uncertainty people are still stocking up on products both as gifts but also to consume themselves at home, albeit in smaller groups," said a retail source.
Tesco said it expected the UK to continue the trend of embracing scratch cooking.
Its research claims 85% of shoppers plan to cook at least part of Christmas dinner from scratch, one in 10 plans to spend more time in the kitchen preparing or cooking than last year and almost a third say Christmas food has never been more important to them.
Christmas food and drink pre-orders were 200% up compared to the previous year at Waitrose. M&S said demand was at an "all time high" for premium frozen food as "people embrace their freezers".