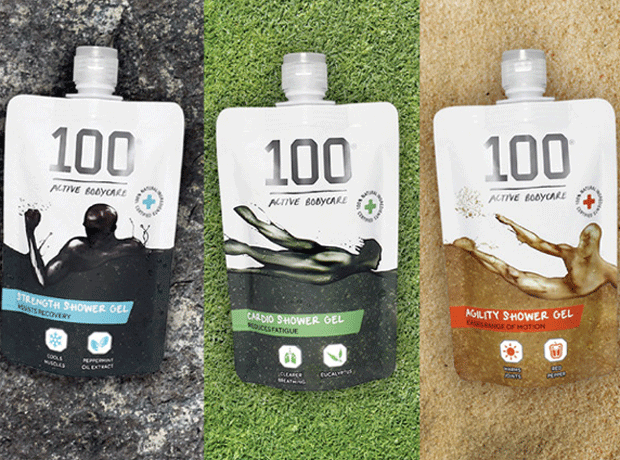 A new male toiletries brand that claims to offer sports recovery benefits has its sights set on mainstream retailers.

The 100 Bodycare range, which has soft-launched in Planet Organic, Whole Foods Market and upmarket gyms, comprises three shower gels designed to boost recovery following exercise. Cardio contains eucalyptus to improve nasal breathing and reduce fatigue, Strength contains peppermint oil to help cool and relieve muscle soreness, while Agility contains red pepper to warm joints (rsp: £4.99/200ml). The gels are sold in a pouch format and are produced in the UK using formulations certified as 'natural' by the Soil Association.

The range was inspired by the success of mainstream food and drink brands in targeting sporty consumers, and was "the first of its kind" to hit the health & beauty aisle, said company founder Jeremy Carson.

"The aim is to build on the brand's initial success and gain national distribution with the mainstream retailers," he added.

A skincare line based on the same recovery principle was in development and would be added to the brand in early 2014, he said.